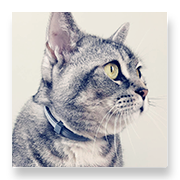 Design, for me, is to make things better.
We meet and SHARE here, 
welcome to my online portfolio.
• Diploma of Communication and Industrial Design
• Associate Member of the Hong Kong Designers Association

• More than 10 years for different posts in the field: 
- Web Design of a travelling agency
- Computer Operator of a production house
- Multimedia Designer of a mobile-content agency
- Graphic Designer of a design-firm
- Chief Designer of a retail chain store

• Contributing Photographer of the iStockphoto, Shutterstock, Fotolia, etc.

• Photography, Books, Movies, Cats​